SERVICES
SCAFFOLDING RENTAL SERVICES
Japan quality

wedge binding type scaffold rental service

With the rush of high-rise buildings and constructions due to economic growth in Vietnam, the need for scaffolding to support construction sites is rapidly increasing.
ASNOVA VIETNAM aims to bring superior safety measures to construction businesses in Vietnam by providing high-quality Japan Wedge Binding Type Scaffold for rentals.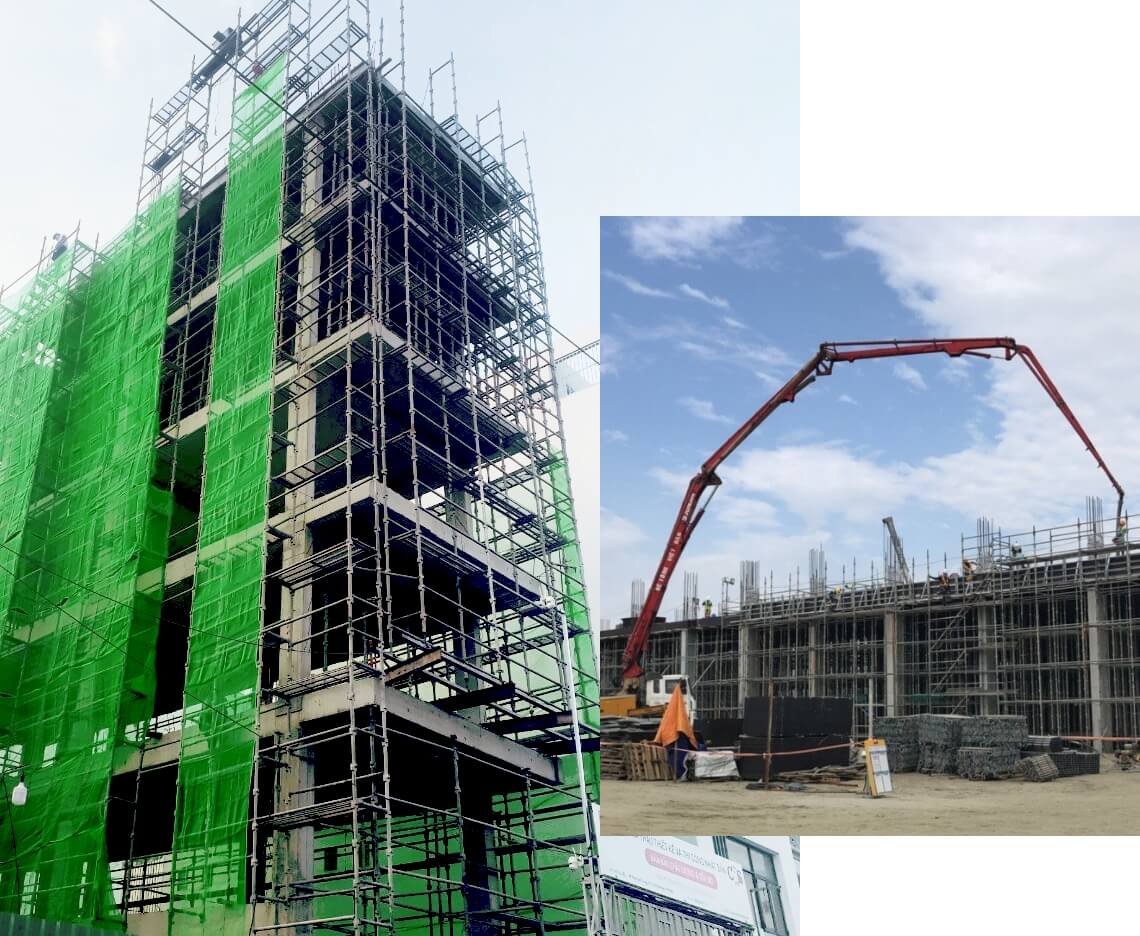 STRENGTH
Wedge binding type
scaffold's strengths
01

High safety standards

Our advanced and safe scaffoldings have cleared strict Japanese safety standards.

02

High efficiency

Our compact design requires less space for storage, and can be transported easily.

03

High construction versatility

It is also easy to install even in narrow spaces.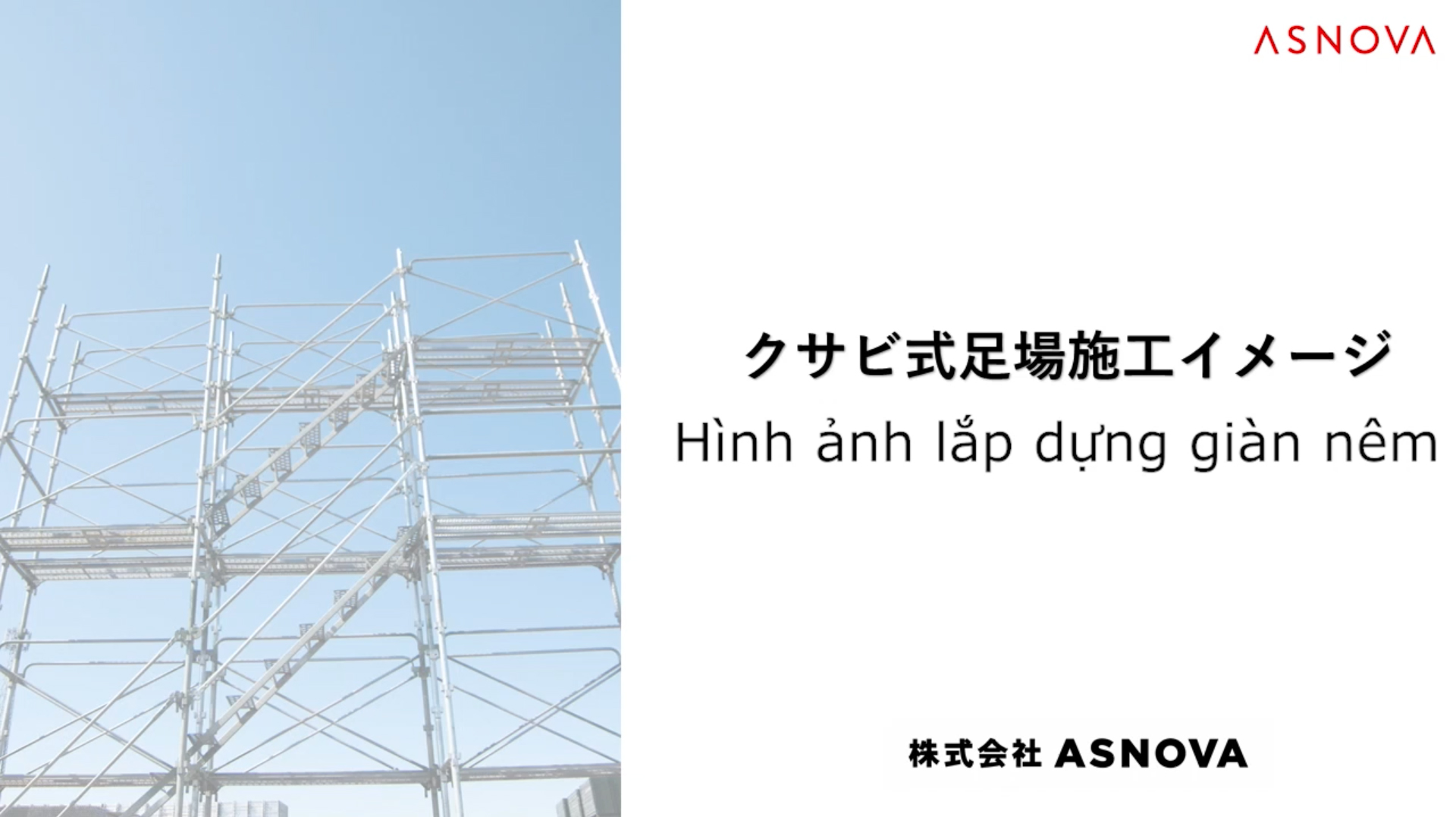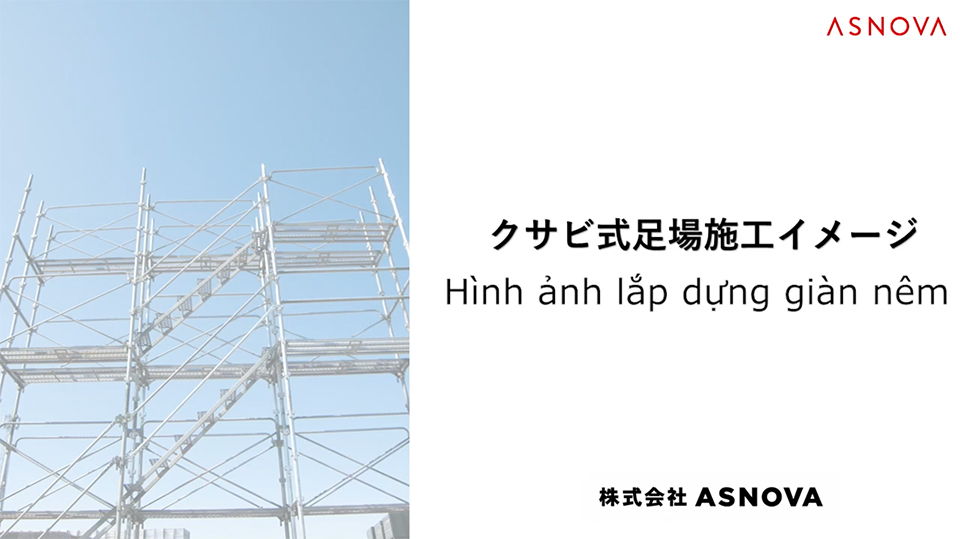 FEATURES

scaffolding rental's features
01

Online ordering

Once you complete the registration, scaffolding rentals can easily be ordered online at any time as needed.

02

Scaffolding design consultation

Customized scaffolding design proposals are also possible if requested. We will provide scaffolding with excellent efficiency, safety, and versatility.

03

High-quality guaranteed

Only scaffolding materials with quality that have passed through the inspection and acceptance process of Japanese standards will be handled.
CONTACT
CONTACT
Please feel free to contact us
if you are interested in
scaffolding rental
Main office
Room 20.01, 20th Floor, Worc@Q2 Building, 21 Vo Truong Toan Street, Thao Dien Ward, Thu Duc City, HCMC
Phone
Equipment center
Lot LW6.1, Phu My 3 Specialized Industrial Park, Phuoc Hoa Ward, Phu My Town, Ba Ria – Vung Tau Province, Vietnam
Phone
CONTRACTING PROCEDURES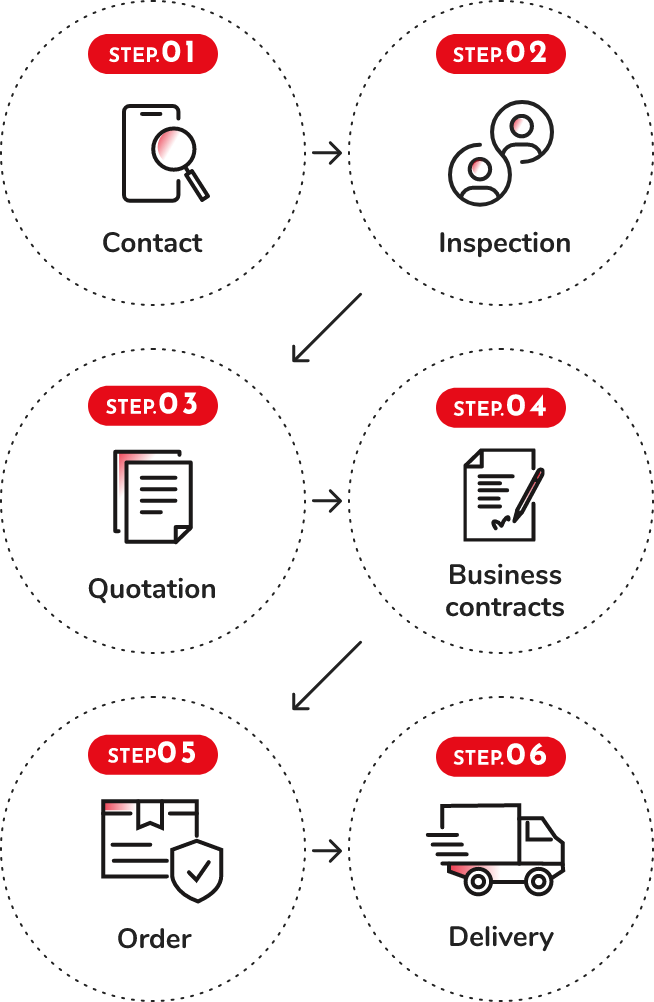 FAQ
Frequently asked questions
What are your working hours?

The reception hours of the equipment center are from 8:30 to 12:00 and from 13:00 to 16:30 on Weekdays.
In addition, we are closed on Saturdays, Sundays and public holidays (according to the Vietnamese Labor Law).
If you need support on a holiday, please contact our Sales deparment staffs in advance.

Can I request for the proposal of scaffolding design and quantity?

According to the customer's request, we can propose scaffolding design, necessary quantity, and provide consultation for installation guidance.

I would like to refer to the Catalog and Rental costs.

For further detail, please contact us by our phone number or through our Website contact form.
Our Sales department staffs will send you the requested information.

Can I use the rental services for just one day?

Of course it's possible.
In that case, you still need to pay the rental fee for 20 days in advance.
Even if your rental period is less than 20 days, we still request that your payment equal to 20 days rental fee.

Is it possible for the scaffolding to be delivered on site?

Basically the inventory center will handle the delivery as requested. In that case, please contact us at least 1-3 days in advance and provide us with the specified location and date.
CONTACT
CONTACT
Please feel free to contact us
if you are interested in
scaffolding rental